Keeping an eye on your children with Smart Shield Systems
Children are no doubt every parents first priority. Keeping them safe is what we all strive for, that is why using an advanced technical home security system is the right choice for your family. Leaving your children unsupervised and unmonitored can be risky. You never know if they will stay indoors, have strangers stop by or have an unfortunate casualty. Here are some benefits of having a home security system by Smart Shield installed in your home for the safety of your children.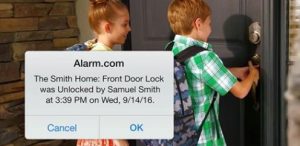 How easy it to track my child with a home security system?
Installing a home monitoring system like Smart Shield for your home is more advanced than you might wonder. With technology at its peak, it is now easier to keep track of what is going on in your home while you are away. Smart Shield has not only developed high quality cameras and other extensive gear, but also has the Smart Shield app in which you can upload on any of your devices and also on the devices of your children to keep each other informed of what is going on throughout the day. Along with the app, you can also get alerts from Alarm.com notifying you when they are home and you can then go ahead and send them their own user code to unlock the door letting them in. Alarm.com will send you a conformation that they are home.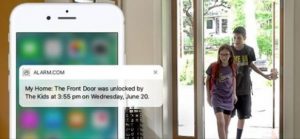 Acquire a peace of mind
Having a piece of mind when you can't be home with your kids can sometimes cause some anxiety. With visual check in from Smart Shield Systems, you can see a snapshot from any image sensor of what your children are up to as well as a live feed from your cameras. You can even know as soon as they arrive at the doorstep with front door video clips. As children get older and become more independent, leaving them at home shouldn't have you worried about their safety. With the modern technology devices at your hands, you don't have to think about them losing keys, or locking themselves out.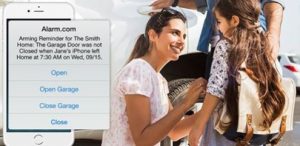 Leave your worries at home and learn how you can get Smart Shield Systems in your home. We have five-star ratings from both Yelp and Google, as well as a long list of five-star ratings from our satisfied customers. Contact Smart Shield Systems for more information or to request a free quote. We offer the best in smart home and lifestyle technology in the California region. We want to make security for your business accessible from anywhere and affordable.