Intelligent Services Platform
Our intelligent services platform is the foundation for your connected home – giving you access to advanced control, better awareness, and reliable, state of the art technology.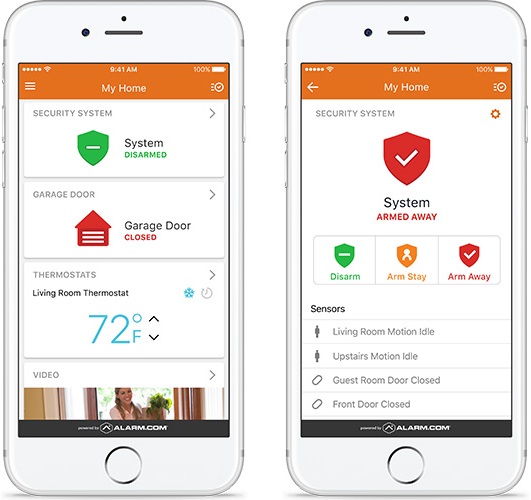 One Smart App.
Stay connected to your home or business from anywhere with our top rated mobile apps. It's easy to manage your smart home or monitor your business with all your devices integrated into a single intuitive experience. With millions of downloads and users, Alarm.com's app offered by Smart Shield Systems is trusted to deliver a reliable, easy to use experience.