Going on a vacation can be super exciting. Now that you've booked your stay, packed your bags, and are headed to the airport, can you be sure that you've taken the necessary steps to protect your home while you're away? Taking the time to place a few extra security measures while your house is empty will give you additional peace of mind and enable you to enjoy your much-deserved break! In this blog, we'll go over 4 ways to protect your home while on vacation!
Install Security Cameras
While you're away from home, nothing will provide you with better peace of mind than being able to see what's going on at your home in real-time. Security cameras will be your best friend while you're on your vacation. The mere presence of security cameras deters criminals from engaging in any suspicious activity.
There are many different types of security cameras you can choose from. Whether you're looking to get a doorbell camera, a turret camera, indoor/outdoor dome cameras, or any other security camera option, Smart Shield Systems can provide you with any home camera needs or preferences. You can connect to these cameras through a wireless connection on your phone, giving you access to live video footage. You'll be able to check in periodically on your phone and tablet while still enjoying your vacation!
Use Smart Lighting
Nighttime is usually the time homeowners get most concerned for their home, especially when they're not there. Fortunately, smart lighting is here to ensure that your home is well-lit, even with your absence. You can set up timers on your lights so that they can turn on every afternoon and turn off every morning. Besides the timer option, you can manually turn on and off your lights from your phone. Today's technology also allows for devices to randomly turn on and off to confuse anyone with ill purposes surveying your home.
Add a Smart Lock to Your Door
It's a no-brainer to lock all your doors before going on vacation, but if you ever have any doubts, you can lock them remotely with the use of smart locks. If for some reason you need someone to enter your home, you can do it remotely without having to give spare keys to anyone. You can also give your neighbor a temporary code so they can feed the cat when you're gone!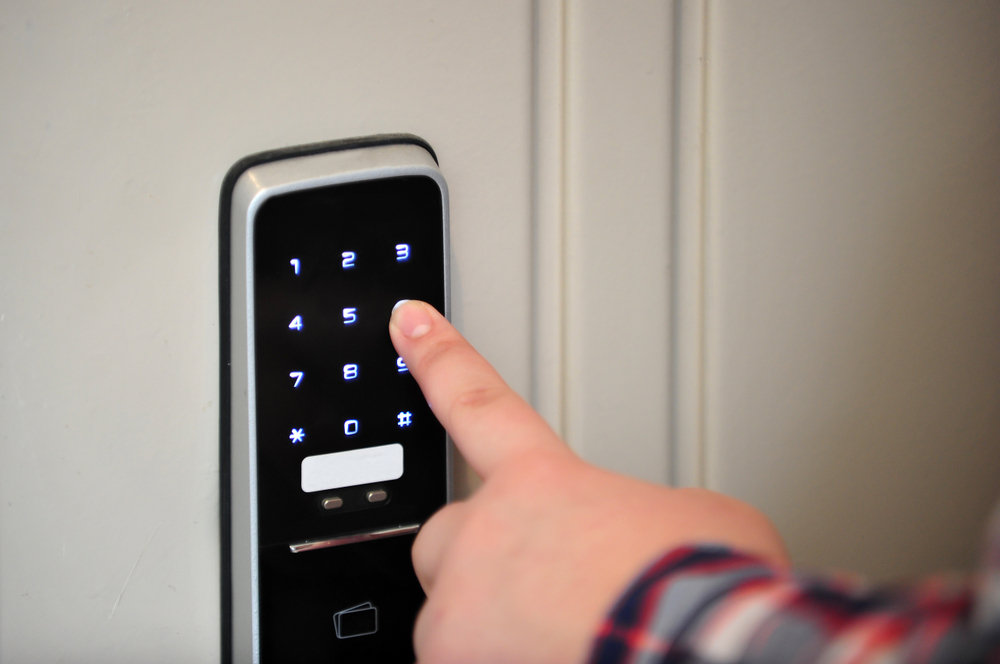 Invest in a Home Security System
The best thing you can do to protect your home while you're away is invest in a smart home security system. Home security systems allow you to monitor your household while you're away! With Smart Shield Systems, we can enable your home security system to connect to your security, lights, locks, thermostats, video and more, for seamless automation and control. We have multiple plans and packages that our customers can choose from on our website that best fit their security wants or needs. These services allow you to have constant peace of mind by letting you check on your house from your mobile phone or tablet 24/7.
If you want to truly enjoy every second of your well-deserved vacation, ensuring that your house is well protected is essential. From security cameras to the use of smart lighting, there are many ways you can ensure that your home is protected while you're on vacation! Smart Shield Systems can help ensure that your home is protected from every aspect with our state-of-the-art home security systems and products! Ready to enhance the security of your home? Give us a call at (844) 432-0018, or click here to get in touch!