Did you know that 67% of burglaries that take place inside commercial properties can be prevented with the presence of a surveillance system? Regardless of the format or size of your business, a commercial video surveillance system is the best way to protect your livelihood from potential threats. Video surveillance not only protects your property, but also your customers and employees. As a business owner, you have a lot to lose, so it's best not to take chances when you can easily reduce your risk. In this blog, we'll go over why commercial video surveillance is so important and how it can help your business.
Why is Commercial Video Surveillance So Important?
Having an efficient commercial video surveillance system will not only help deter burglary and property damage but will also prove valuable when trying to document crimes and possible injury claims made by customers or employees. Below, we'll go over the major reasons why your business needs a commercial video surveillance system:
Theft & Robbery Prevention
One of the biggest reasons why commercial video surveillance systems are so important is because they significantly help reduce the risk of theft or robbery taking place in your business. Commercial surveillance systems are equipped with the latest technology and recording features, making it easier to detect suspicious activity and prevent a crime before it happens. Did you know that small businesses lose up to $50k every year? This is due to factors such as:
Break-ins
Robberies
Vandalisms
& other crimes
With over 275 million cases of business-related robberies in the United States, it's vital that businesses understand how a commercial video surveillance system can help reduce these number of cases.
Real-Time Video Recording
One of the primary benefits of commercial video surveillance systems for businesses is that they provide real-time footage. This can help you easily prevent a potential crime or accident from taking place. For example, if you notice a suspicious person lurking around the business, you can send security to check what's going on. Real-time video recording can also help prevent an accident from happening. There's no need to be there in person because, with a surveillance system, you can have eyes on your premises 24/7.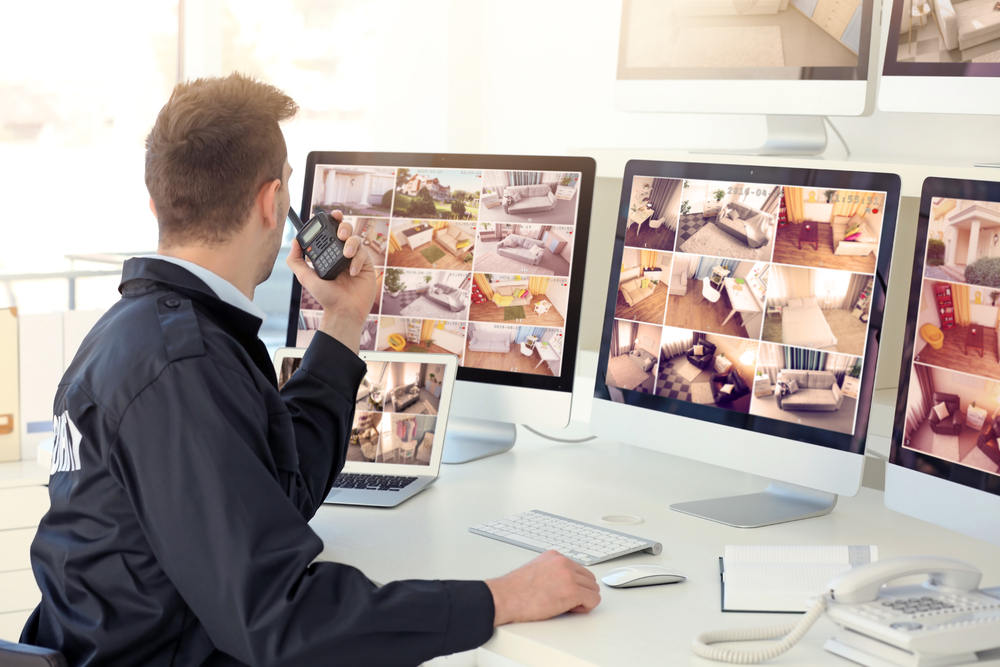 Improved Security of Employees & Customers
The simple presence of good quality surveillance cameras will give peace of mind to your employees and customers. Having a video surveillance system makes a statement and tells people that you care about their safety and well-being. When people feel safe on your premises, they're more likely to visit and remain loyal. It is recommended to install cameras in areas where people tend to feel unsafe, such as parking lots. A well-thought-out and robust commercial video surveillance system can provide you with the complete security coverage your business needs. With the combination of multiple security cameras, you can monitor your entire premises from a central command center.
Protect your Business with Smart Shield Systems
By protecting your business, customers, and employees with an effective video surveillance system, you're improving the overall operation, safety, efficiency, and profitability of your investment. It'll give you the power to protect your business 24/7 while providing you with peace of mind and less stress! We hope this blog helped you see why commercial video surveillance is so important. If you're looking for the best video surveillance system for your business, Smart Shield Systems can help! Give us a call at (855) 729-4407 or click here for a FREE quote!