With all of the excitement that comes with your quickly approaching summer vacation plans, it's easy to forget to ensure that your home is secure and protected while you're gone. In fact, there are 14% more burglaries in the summer than in the winter across the entire US, according to the Department of Justice. The rate of household victimization and home theft also peaks during the hottest months of the month. Why? This may be because most households pack their bags and head out to vacation during this time of year. That's why in today's blog, we will be going over tips to protect your home while on summer vacation.
Tip #1: Lock All of Your Windows & Doors
While this may seem obvious, locking all of your windows and doors is essential. Over 22% of burglars enter homes through an unlocked door or window. This is your first line of defense, so be sure not to skip on this fundamental step. Go throughout your entire house and lock all windows, patio doors, and of course, your front door!
Tip #2: Install a Home Security System
The best way to protect your home from a burglary or any kind of break-in is by installing a home security system. In addition to reducing the chances of your home getting burglarized by 300%, home security systems also offer you remote access, allowing you to check up on your home right from your phone. You can even use your phone to lock/unlock doors or check on your pets. Nothing gives you greater peace of mind than seeing for yourself how your home's doing in real-time. Plus, your insurance provider may also provide you with a discount on your insurance premium of up to 20%! Those savings can help you save for your vacation!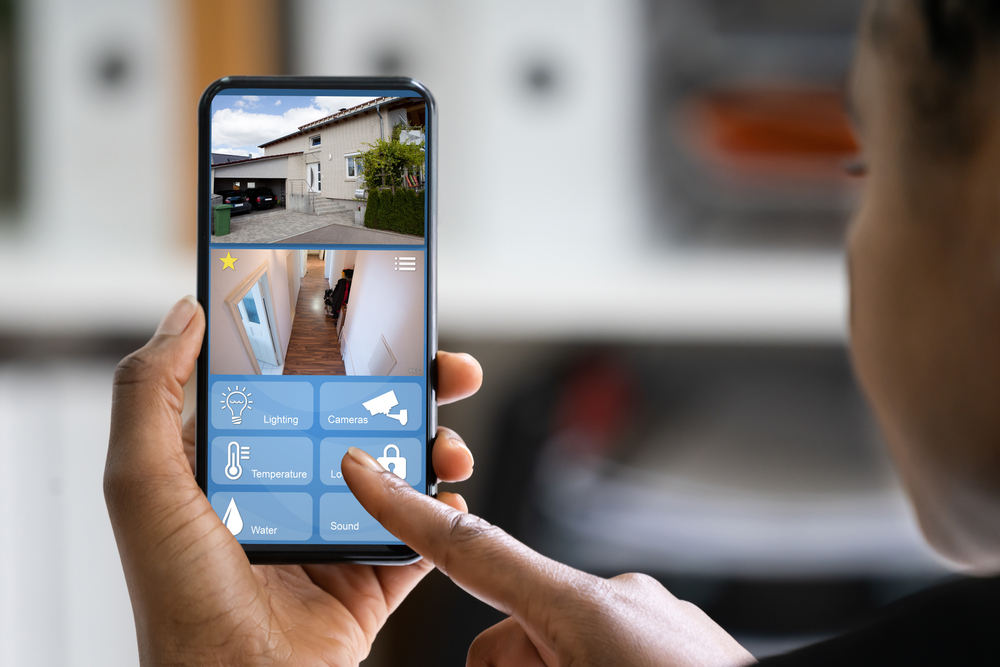 Tip #3: Advertise your Home Security
Security systems are a burglar's worst enemy! Burglars tend to go for easy targets that offer them low risk and easy entry. Home security systems spoil these qualifications, deterring them from even attempting to break in. It's essential to post yard signs and stickers near your most accessible and obvious entryway. The majority of burglars want to enter and exit with no trouble, and when they see an advertisement about your home's security, they may eliminate you from their target list.
Tip #4: Avoid a Garage Break-In
A big mistake homeowners make is focus on the main body of their home and forget about securing their garage. Fortunately, there are many ways to protect your garage from a break-in. These include installing motion detector lights on the corners of your garage door, and hiding valuables out of sight. If you leave a car in your driveway, be sure to remove the garage door remote. These mistakes give burglars a really easy way of entering your home. All they have to do is break into your car, and presto! They get access to your garage and enter through the largest opening available. Don't let this mistake cost you your valuables.
Protect your Home with Smart Shield Systems
Protecting your home from a break-in is essential—especially if you want to enjoy a summer vacation with 100% peace of mind! The last thing you want is to arrive home from your vacation only to find all of your valuables stolen. We hope this list of tips to protect your home while on summer vacation helps! If you're looking for a reliable home security system to protect your home during your summer vacation—and always—give us a call at (855) 729-4407 or click here for a FREE quote!