Carrying a panic alarm, or personal attack alarm, while doing anything alone like walking, working, hiking, etc., can help keep you safe. So, what is the purpose of a panic alarm? Here are the differences between passive and monitored personal attack alarms.
Passive Personal Attack Alarms 
The purpose of a personal attack alarm is to surprise and confuse an attacker by setting off a loud shrill sound. As well as high decibel sound, these alarms may also use light flashes or sprays. The distractions allow you to escape while signaling to anyone nearby that you're in trouble and need help. The alarm reduces the attacker's success. Attackers rely on frightening victims into becoming compliant and do not want to draw attention to their actions.
Disadvantages 
While a personal alarm could potentially stop an attack, a victim armed only with a personal alarm has little control over the situation. The alarm does not disable the attacker, so there's a chance the attack may continue. An assailant may continue the attack to silence the alarm, potentially injuring the victim. Some alarms can be quieted or muffled if the assailant places a hand over them. Unless someone is nearby and willing and able to intervene, the victim could remain alone and vulnerable. Some personal alarms emit sounds that are very similar to car alarms. Someone could ignore a personal alarm because they are used to hearing car alarms go off and choose to ignore them often. The alarm can also be mistaken for the background noise we have grown accustomed to hearing daily. Therefore, expecting someone to respond to a simple passive personal alarm can be a gamble.
Monitored Personal Attack Alarms 
Monitored personal attack alarms, like lone worker devices, can be disguised in many ways, typically as an ID badge. You activate a monitored personal attack alarm by pressing a button discreetly without an attacker seeing it. The device is monitored 24/7 by trained operators ensuring someone is on their way as soon as the button is pressed.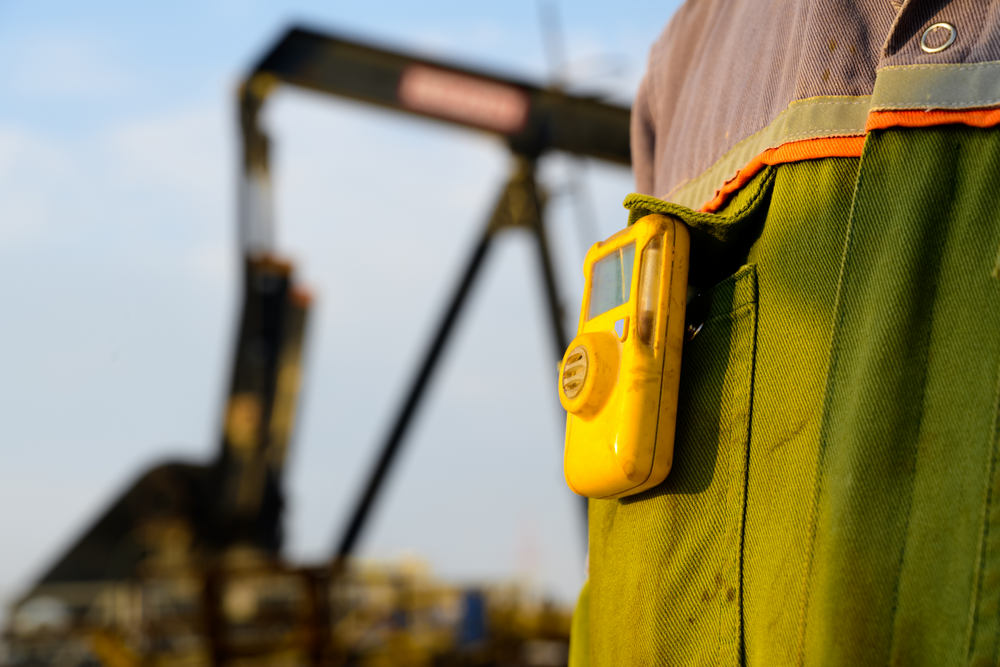 Advantages 
When you activate the device, it immediately gives your location to an operator. The operator can listen in and record ongoing or developing situations. You can activate the device as soon as someone's behavior starts to cause concern; you do not have to wait until the attack is in progress before alerting the operator. If it is safe to do so, the operator can contact the user through the device or their mobile phone. The user will be asked if they are at risk and can answer simply with a 'yes' or 'no.' If needed, the operator can contact the police using a unique reference number which guarantees immediate response. The operator can then describe the situation to the police as they continue listening in and update them on developments. If the police are not needed, the operator can reach out to other emergency contacts. This way, the user still has support from someone if they feel unsafe.
Users can activate the device for reasons other than an attack. These reasons could include illness or injury. These monitored devices can have movement and impact sensors that automatically activate the device if the user falls. In conclusion, a monitored alarm guarantees contact with someone who can provide speedy assistance. But those who may be alone late at night shouldn't be discouraged from carrying and using a passive device, which can, in fact, deter an attacker.
Protect Yourself with Smart Shield Systems
Protecting yourself is just as important as protecting your property and home. Ensuring you are safe to return to your home is also a priority for those who provide security systems for your homes. Consider Smart Shield Systems for your security, alarm systems, and automation needs. If you are looking for reliable security systems for you and your home, call us at (858) 244-9674 or click here for a personal consultation.