Understanding the most common causes of house fires is crucial to preventing them. With around 7 people dying and 36 people suffering injury because of home fires every day in the US, you need to take steps to minimize the risk to you and your family. While you can't prevent every fire, here's what you should know about the 10 most common causes–and how to prevent them.
1. Cooking
Unattended cooking is a leading cause of house fires, and it's actually one of the easiest to prevent.
If you're cooking a large dinner around the holidays or you have a busy house, it's all too tempting to leave stoves on and pots unattended. However, it only takes seconds for food and cooking utensils to overheat and catch fire. Whether you're using a microwave or the grill, it's vital you never leave cooking unattended–and never let minors cook without supervision.
Grease, oil, and fat catch fire very easily. Treat these ingredients with caution and make sure all hot surfaces get a chance to cool down under your supervision.
Barbecues should be manned at all times when in use.
Check cooking food regularly for any signs of overheating or burning.
Cooking fires can be stopped by cutting off oxygen supplies. This can be as simple as turning the oven off and closing the door, of putting a lid on a pan. Do not use water–it can make fires worse. If in doubt, simply get out of the house and call the fire department.
You should never cook under the influence of alcohol or substances.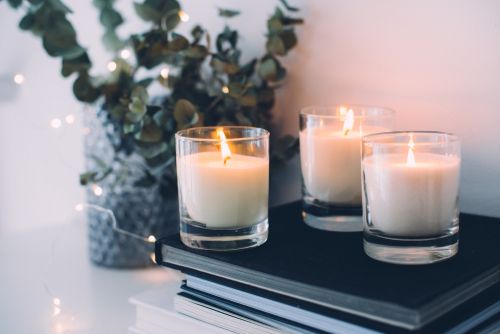 2. Candles
Candles are beautiful and often give off luscious scents. However, they can also be deadly if they're not used properly, and candle fires are becoming increasingly common.
Although candle fires typically peak in winter, they happen all year round, even though they're easily preventable. Too often, candles are left unattended or they're not snuffed out properly. Candles left in precarious positions are easily knocked over and the flame catches on fabrics and materials.
Put all candles out properly before leaving the house or going to bed. Do not leave candles burning if you're napping.
Check your candles for wear and tear. Wicks should be regularly inspected, and dripping wax mopped away.
Do not burn candles near loose fabrics such as throws, curtains, and drapes.
Keep candles out of reach of children and pets, who can easily knock them over and cause fires.
Make sure children don't have access to matches or lighters.
Instead of traditional candles, why not try battery-operated candles? They're just as effective, but much safer.
If you're using candles for religious purposes, see the NFPA fact sheet on good practices. Most importantly–ensure you have a fully-functioning smoke alarm.
3. Smoking
Smoking isn't just bad for your health–it's a common cause of house fires. In fact, more than 1 in 5 fatalities in smoking-related house fires involve someone who wasn't even smoking, so it makes sense to take precautions for the welfare of your family and friends.
Wildfires are common in California. Don't put out cigarettes in vegetation or shrubbery in your garden or surrounding forest.
Make sure all cigarettes and cigars are put out properly before leaving a room.
Cigarettes burn quickly–never leave a lit cigarette unattended.
If you're having friends over or having a party, make sure they smoke in a designated area. Smoking over sofas and other fabrics, particularly after a few drinks, is an easily avoidable cause of house fires.
Smoke outside where possible. This is healthier for everyone–an added benefit!
Never let children have access to lighters or matches, and keep all cigarettes and ashtrays out of reach.
Use water or sand to put out cigarettes to make sure they're out completely before throwing them away or leaving them unattended. Better still, try fire-safe cigarettes instead. Pay close attention to anyone who's smoking and under the influence of substances, alcohol or medication.
4. Electrical Appliances and Faulty Wiring
These common causes go hand in hand. You want to be smart with your home's energy usage–don't use any more than you need. Smart apps are excellent for checking how much energy you're using and making sure you don't leave lights on when you're not home.
Keep the electrical appliances you do have in working order, and check for frayed, worn wires and elements.
Never overload sockets. Be conscious of how much you're plugging into the one outlet and see where you can reduce the load. Overburdened power points are a leading cause of house fires.
Avoid running cables under heavy, combustible fabrics such as rugs and carpets.
Don't try to repair electrical appliances yourself unless you're clear on what you're doing. Faulty or ill-repaired items can be dangerous.
Turn off plugs and power sockets when they won't be in use, particularly while you're at work or out of the house.
Make sure your kids know how to use their devices safely. For example, don't let them leave laptops and other devices which may overheat on surfaces such as sofas, and make sure they don't leave their cellphones charging overnight. Keep your eye on their energy usage and educate them appropriately.
Have you checked your wiring lately? Outdated and worn home wiring isn't just inefficient–it's a potential fire risk. Signs you should update your wiring include:
Insufficient power supply or failing power outlets.
Lights or other appliances fail when you're using another.
Fuses blowing and elements breaking too frequently.
Get a professional assessment if you have any concerns–it might cost time and money, but it could save your life.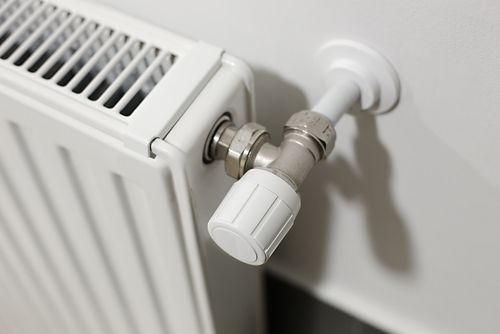 5. Heating Appliances
This is a particular problem in the winter months–even in California. However, house fires from heating appliances happen all year round. From portable heaters to fireplaces, there are many possible risks from home heating. The safety precautions you should take are similar to safe candle usage, but there are some extra steps you should be aware of.
Carbon monoxide–although this is not technically related to fire, you should install an appropriate carbon monoxide alarm in your home to check for poisonous gases.
Avoid using portable heaters to dry shoes or clothes. Don't use them for anything other than their intended purpose.
Keep heaters away from combustible materials.
Make sure you turn heaters off when not in use, particularly overnight.
Get your heating system serviced and follow through on appropriate maintenance checks. Faulty central heating systems are an all too frequent fire risk.
Have furnaces checked for safety compliance, and get your chimney cleared before use each year. Obstacles such as bird nests can present a fire hazard and also stop fumes from leaving your home.
6. Dryers and Washing Machines
These appliances are so commonly associated with fire risks that they deserve special attention. We so often forget to perform basic maintenance on these machines even though we use them frequently and expect them to handle heavy loads.
Clean lint, dust and other debris from your dryer at regular intervals.
Don't leave washing or drying cycles on while you leave the house, and service the machines when appropriate.
Check your dryer in particular for any signs of overheating. Reduce the loads and length of cycles as needed.
Keep power connections dry and clean–this is particularly important if your appliances are near plumbing such as the kitchen sink. Watch for leaks which could damage power supplies.
7. Christmas Decorations
Although Christmas only comes once a year, it's a peak time for candle-related house fires. What's more, at least 6 fatalities per year in the US can be linked to the festive period. You might be distracted by family, errands or winter illnesses, but you can't let fire safety fall short.
Keep Christmas trees a safe distance away from fires, heaters and other appliances.
Check tree lights before use–don't use broken or otherwise damaged light sets.
Take good care of your tree. Water it frequently to stop it drying out and becoming a fire hazard. If the needles start falling, get rid of the tree.
Make sure you select a healthy tree to bring home–browning or dead trees are more likely to catch fire.
Better yet, use an artificial tree.
Never let Christmas decorations block exits–make sure you can still use all emergency routes through your home in the event of a fire.
Make sure your smoke alarm is in good working order.
Keep pets and children away from lights, candles, and other decorations.
Turn off lights, including external lights, when you leave the home and at night.
Keep cigarettes away from your tree and decorations, and be careful if consuming alcohol. 
8. Natural Elements and Seasonal Fires
Although we can't do anything to stop hazardous environmental conditions such as thunderstorms, lightning, and wildfires, we can take precautions to keep our homes safe.
July through August is a particularly common time for lightning-related fires. Be aware of thunderstorms in the area and avoid using electrical equipment.
Sit down with your family and make sure you have an escape plan if a natural fire strikes. Have contingency plans so if one exit route becomes impassable, you can use another. You might want to look at this helpful home safety checklist prepared by the San Diego Fire Rescue Department.
Be careful with Halloween and other seasonal decorations. Check any lights for wear and tear, and never leave candles unattended.
Avoid using fireworks or lighting a bonfire too close to your home. This also helps prevent wildfires from spreading.
Protect your roofs and external walls from embers and other smoldering materials, particularly if you live close to woodlands or forest areas.
Fire-proof your landscape with fire-resistant plants which will help stop fire spreading to your home.
Being aware of how natural elements can commonly cause home fires will help you prepare for every eventuality. Complement your home safety with smart devices for extra peace of mind.
9. Unsupervised Children
Sadly, curiosity can sometimes be a bad thing! Curious children may deliberately or accidentally start fires for numerous reasons. However, given that children account for 17% of national house fire-related deaths, they need to be made aware how to stay safe.
When children get older, keeping dangerous objects from them becomes more challenging. Instead, explain the consequences of careless actions and the dangers of leaving sockets on, etc.
Be alert to any suspicious activity in your area or arson breakouts.
Don't supervise children while under the influence of alcohol or substances as you may spot problems too late.
Kids are more likely to fall asleep with cellphones, laptops etc. on their beds or on sofas. Make sure they know how to safely store and use electrical devices.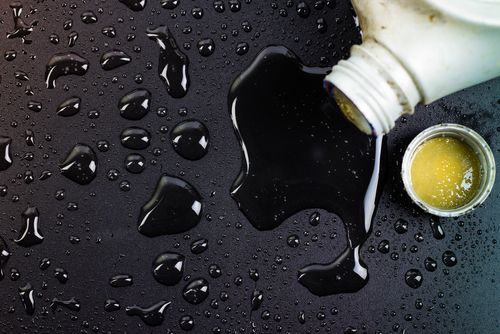 10. Flammable liquids and substances
Paint thinner, glue, and other similar substances all too easily catch fire and cause injury. Vapors can ignite flames or fuel an already burning fire. Never store flammable liquids in the home or around combustible materials. Try to store them outside or somewhere secure and fireproof.
Take special care when using liquids such as kerosene, petrol, and methylated spirits. Make sure children don't have access to these substances. Check for spillages and mop them up promptly. Before using gas on your barbecue, check the bottle for leaks and don't use anything which looks damaged.
You should be aware that the average house fire only takes 2 minutes to consume your home. Get out as quickly and safely as possible, and call the fire department. Do not attempt to put out a house fire yourself. 
The sad truth is that many house fires could be prevented each year by exercising caution–and with the development of smart technology, you can even keep an eye on your home from anywhere. Smart Shield Systems can provide you with reliable, quality smart apps and home safety devices to help you fireproof your home.
From quality smoke alarms to remote access tools, you're sure to find a solution which suits you and your family. Contact Smart Shield Systems today to see how our products can benefit your property, and ask us for a free, no-obligation quote.